9ct 14x12mm hand engraved oval gents signet sizes R-Z : 1030N07
9ct yellow gold 14x12mm solid sturdy hand engraved oval gents signet ring sizes R to Z with plain shoulders, ideal for engraving with initials. Made and hand polished in our Birmingham factory.
Metal Fix: 1250 Per oz

Approx.wt: 2.6GR
Diamond Weight: 0
Height: 14MM
Width: 12MM
SKU: 1030N07

RRP: £249.00

Available Size
R S T U V W X Y Z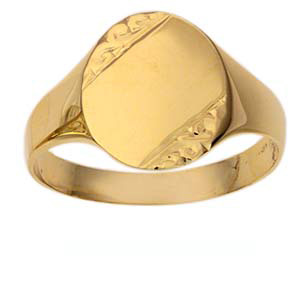 Prices are calculated at the given fix. Prices may vary at time of order fulfillment.