Silver 16x11mm Miraculous Medal Pendant : P1017S
Sterling Silver 16x11mm Miraculous medalion pendant, this medal has the time honoured invocation to the Virgin May on the front. Our Lady instructed that the reverse be stamped with the Sacred heart and other special symbols when she requested the medal to be struck in 1830. Made and hand polished in our Birmingham factory.
Metal Fix: 19.909 Per oz

Approx.wt: 1.1GR
Diamond Weight: 0
Height: 1.6MM
Width: 1.1MM
SKU: P1017S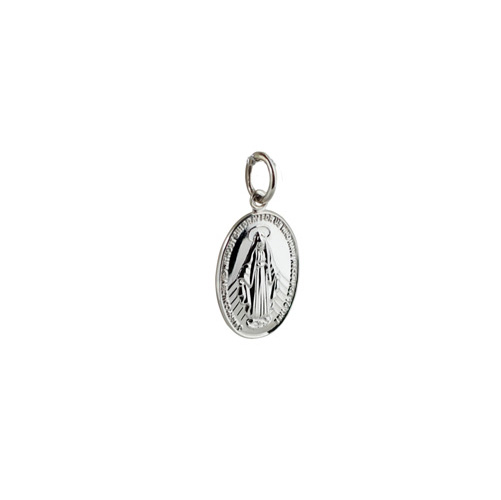 Prices are calculated at the given fix. Prices may vary at time of order fulfillment.