Silver 17mm square St Christopher Pendant : P9246S00
Sterling Silver 17mm square saint christopher pendant, it is stamped from 1.5 mm thick sheet. The reverse is plain and suitable for engraving. Made and hand polished in our Birmingham factory.
Metal Fix: 19.909 Per oz

Approx.wt: 4GR
Diamond Weight: 0
Height: 17MM
Width: 17MM
SKU: P9246S00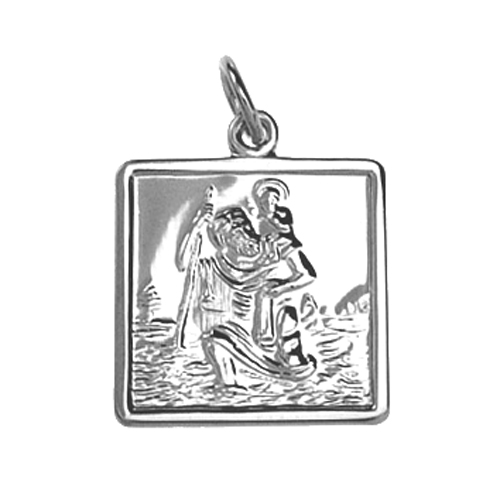 Prices are calculated at the given fix. Prices may vary at time of order fulfillment.