Silver 17x10mm Plain Solid Block Cross : X368S00
Sterling Silver 17x10mm plain solid block Cross. Handmade from 2.5 mm by 2.5 mm square wire, the back and sides are plain highly polished. handmade and hand polished in our Birmingham factory.
Metal Fix: 19.909 Per oz

Approx.wt: 1.8GR
Diamond Weight: 0
Height: 1.7MM
Width: 1.0MM
SKU: X368S00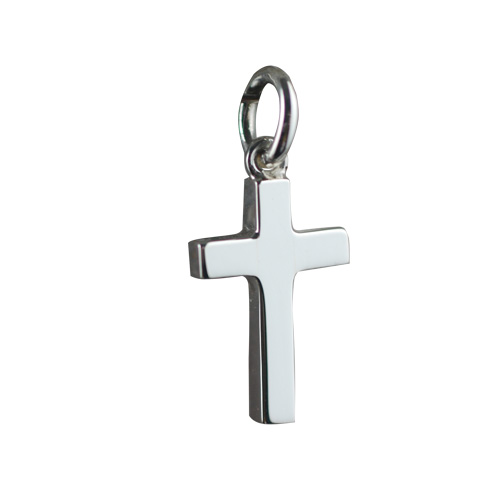 Prices are calculated at the given fix. Prices may vary at time of order fulfillment.